Please see the feedback from our lovely students…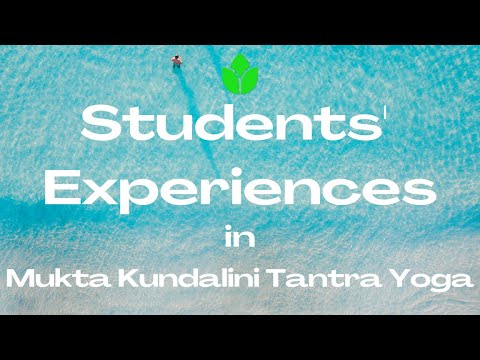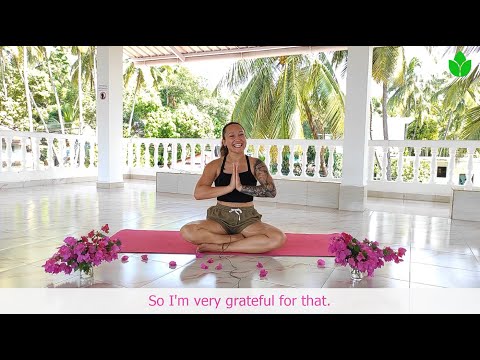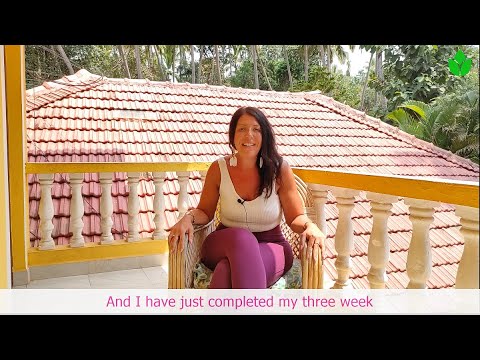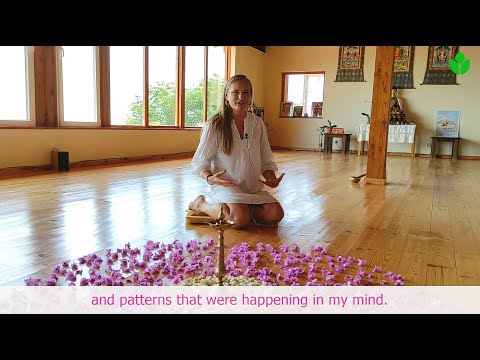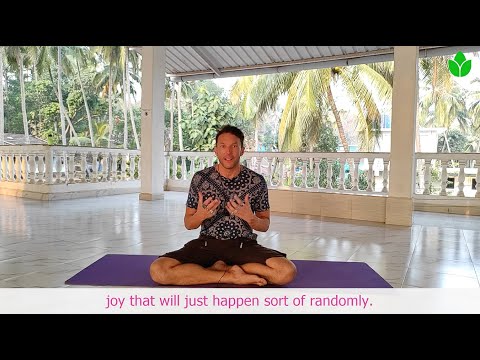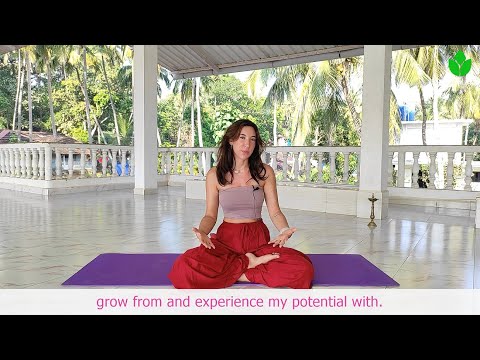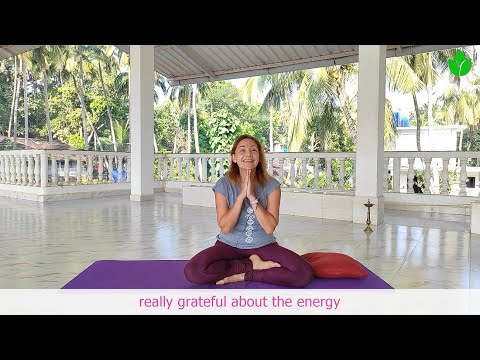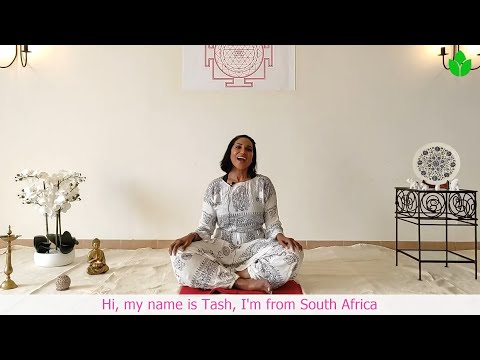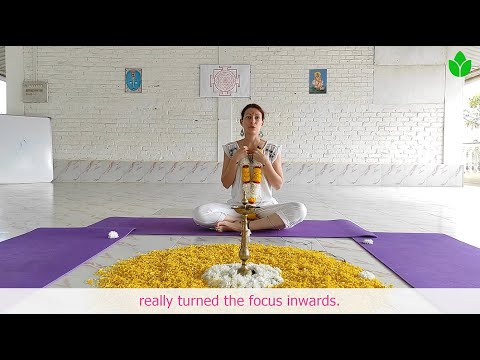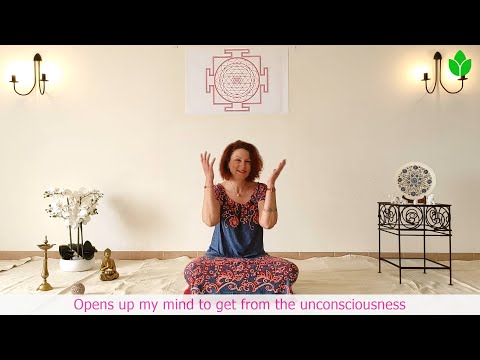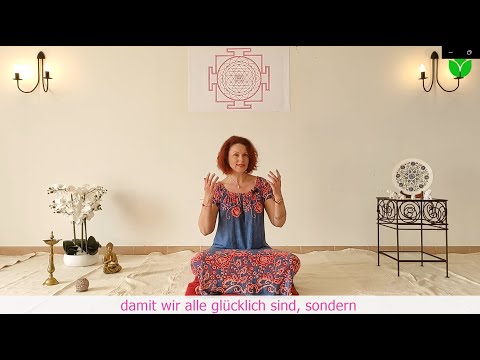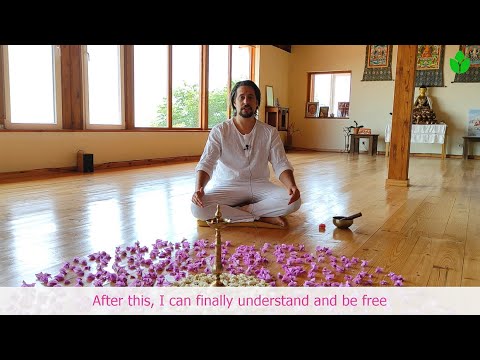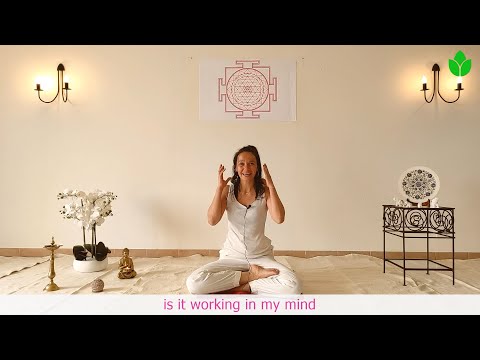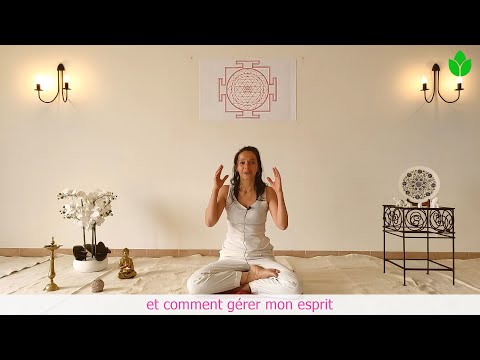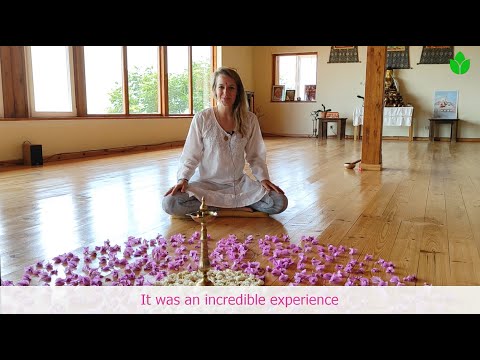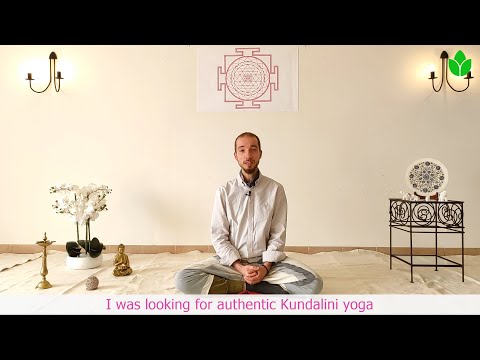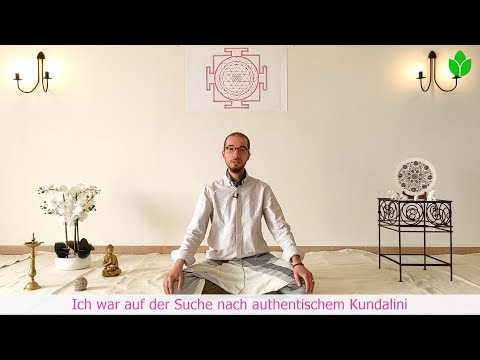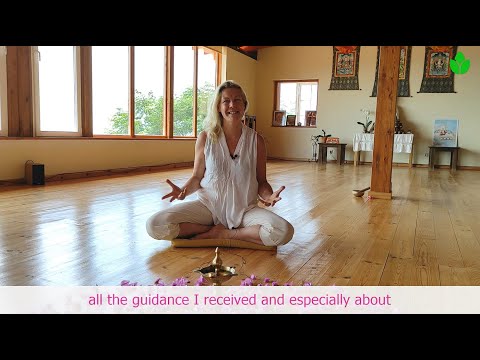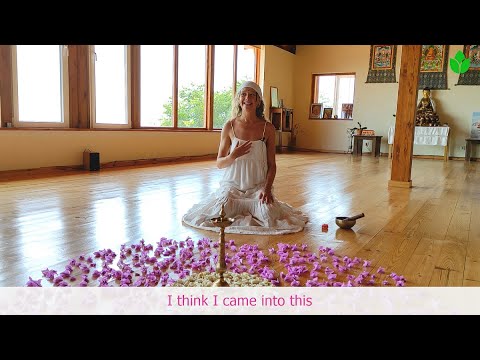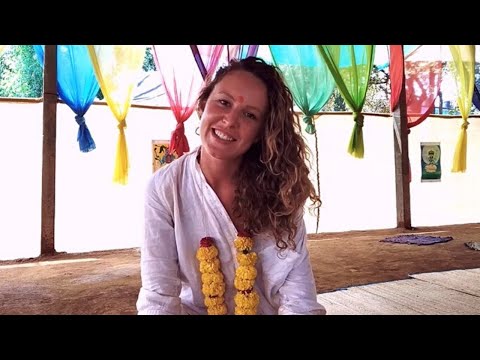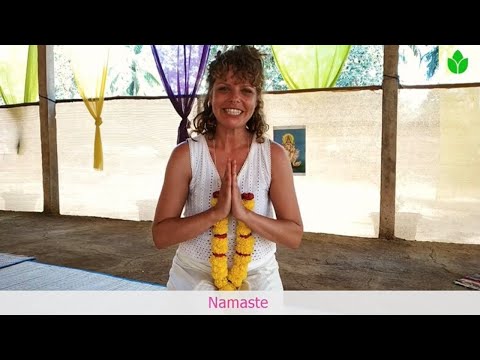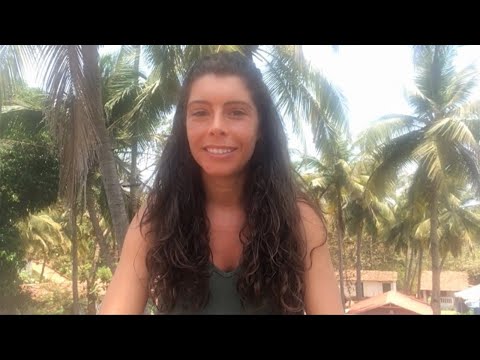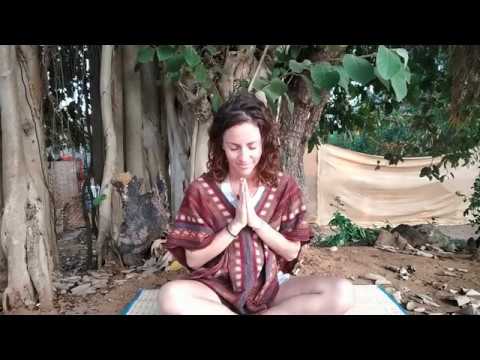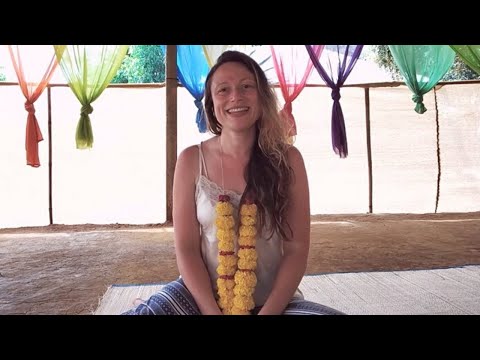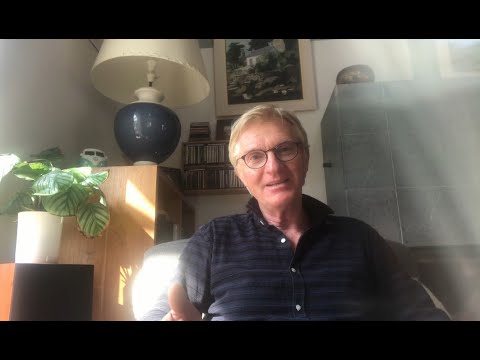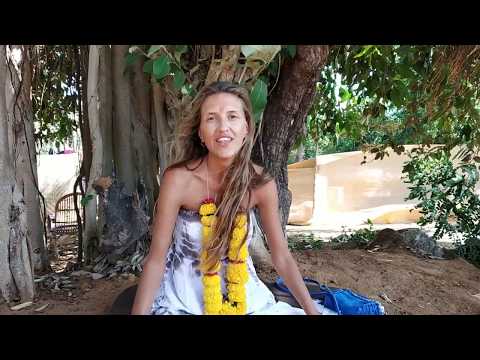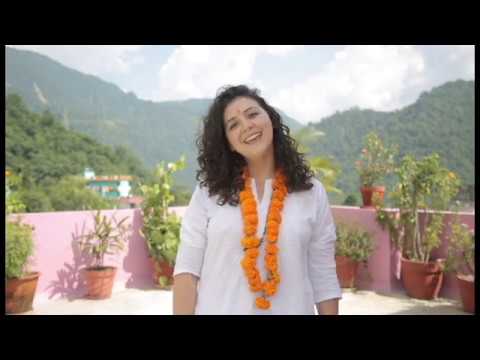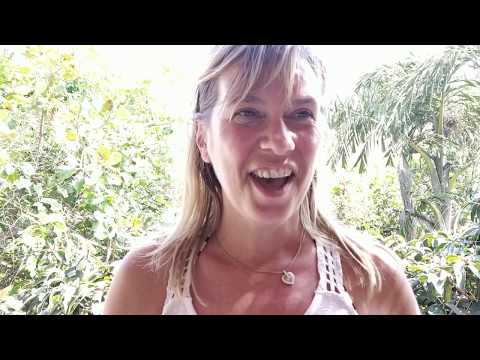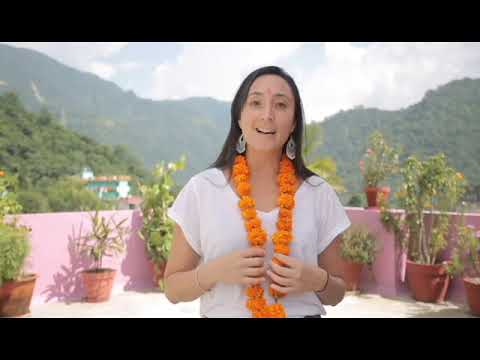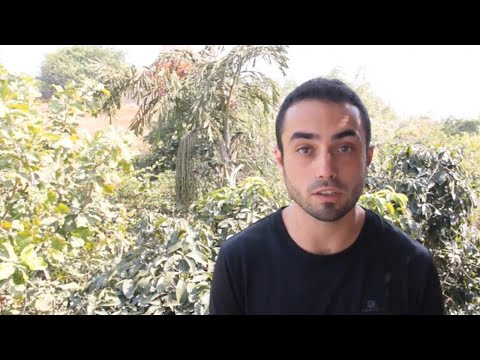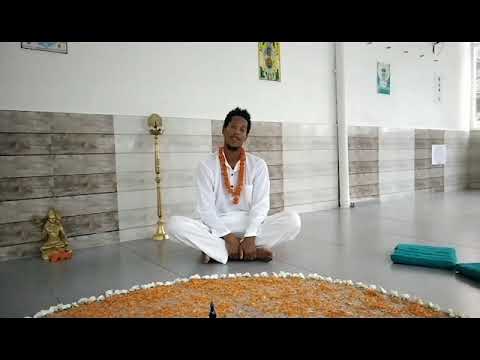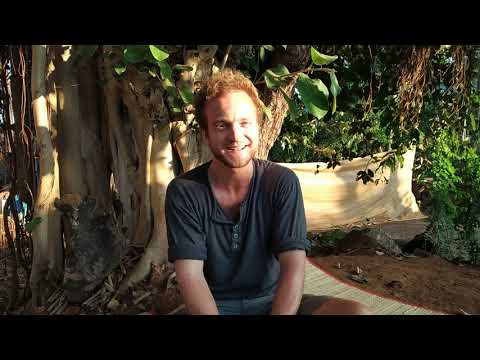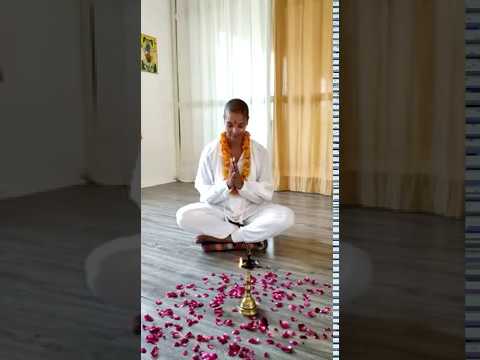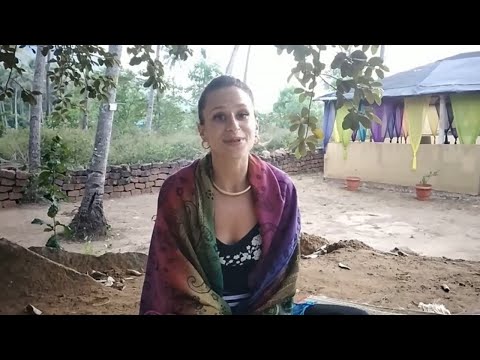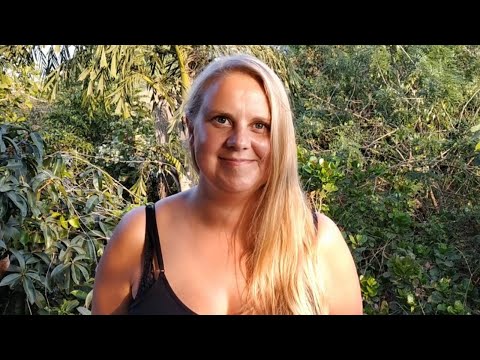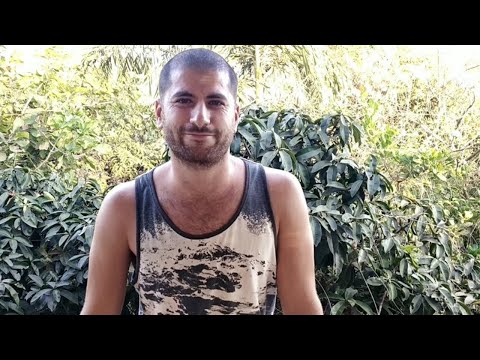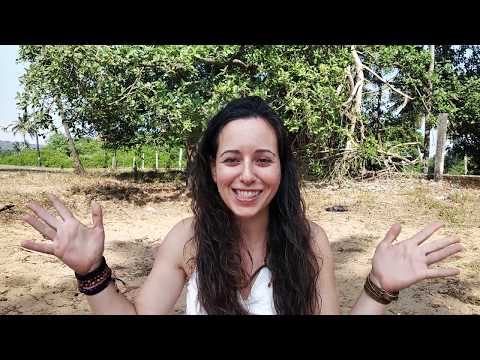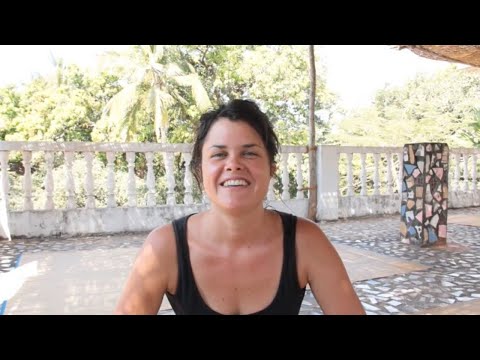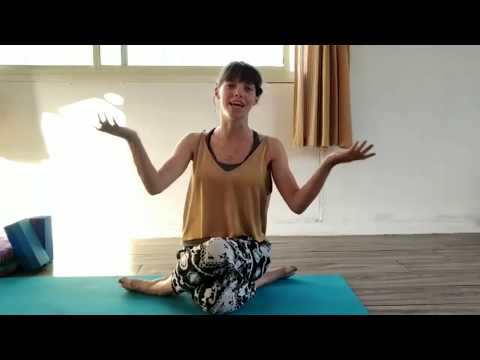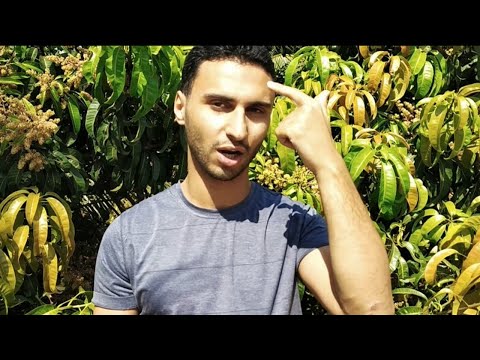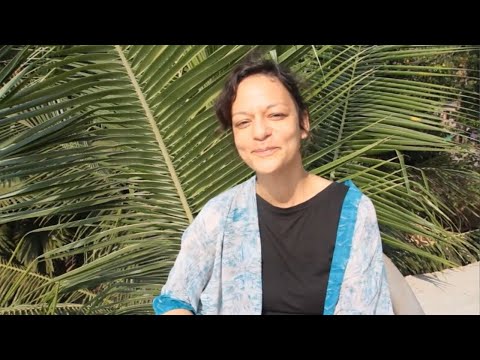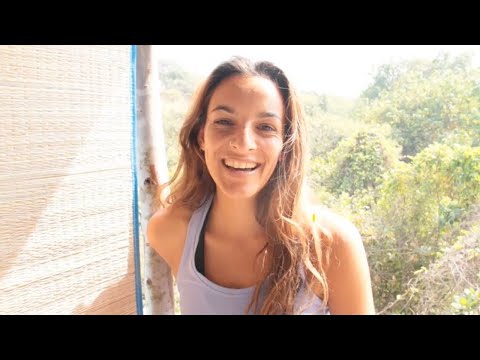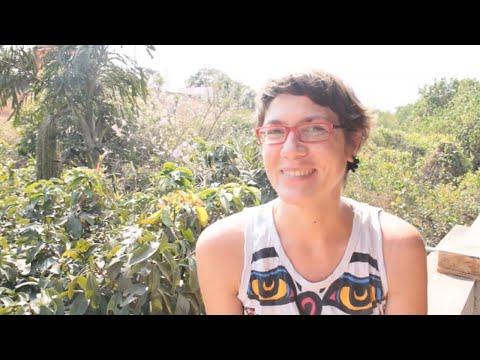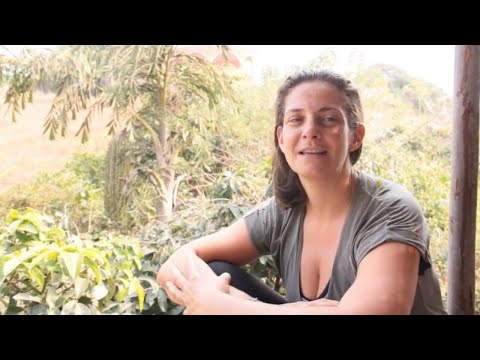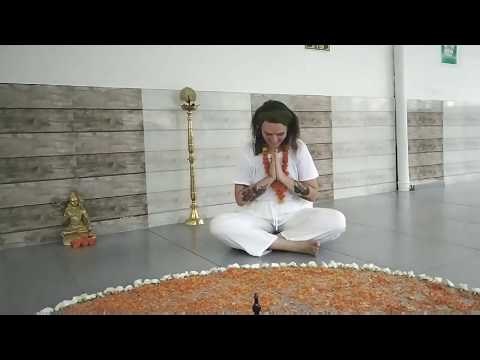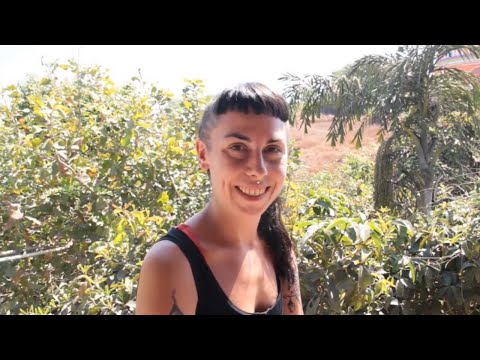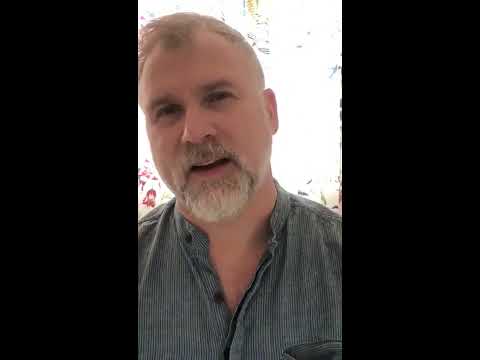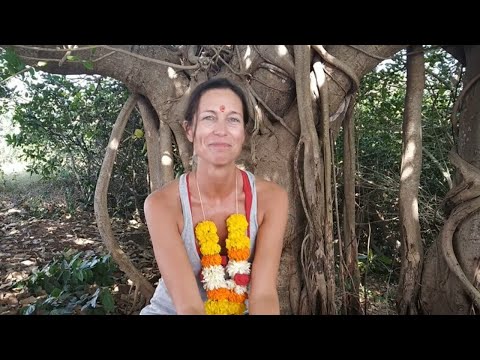 Clara
Six weeks after returning home from my 200 hours TTC with Mukta: life was never so easy and mindful. I gained so much peace and awareness that don't fade, but seem to increase every day. I feel bigger and wiser. I feel that practicing the tools and philosophy learnt in the course drive me in the right direction. Solid. Strong. Newborn.
I recommend with no doubt and I will come back soon! Thank you Mukta for crossing paths 🙂
Morika
I highly recommend Mukta Tantra Yoga for a beautiful heart and mind opening experience. My 200hr teacher training program helped me discover and overcome some deep inner core beliefs and I now feel more back in the flow of my higher spiritual path. Thank you team I cannot express enough my gratitude for what you taught me. I hope to see you soon !
Lena
Mukta Tantra Yoga brings you the true essence of what yoga is really all about, union with the self and relaxing into your true nature. I'm so thankful that I chose a program that didn't simply validate my idea of what yoga "should be." Coming from a very masculine background of intense Bikram style yoga, this tantric yoga took me out of my mind and brought me in touch with my senses, my softness and femininity. I felt in touch with the source of this ancient tradition through body, mind and feeling. I found myself laughing more, letting go—realizing the beauty and results of yoga are in its simplicity and freedom. Thank You Mukta Tantra yoga for delivering an honest and original training.
Angela
Having just completed training at Mukta Tantra Yoga I feel incredibly blessed to have been part of this course. Mukta and his team were amazing at delivering this course and I learned far more than I expected. Skills for life and clear understanding of my path with Tantra yoga. Thank you.
Eric
This course is not just about performing asanas or getting a certificate, but really learning how to understand ourselves deeper, without the filters of our conditioned mind. Mukta knows how to decode knowledge that I never thought would be accessible, not even in books, and he makes it practical, he is like a tool box! He is passionate about his work and shares with open heart his life experiences to help us grow and be truly free. I feel more grounded every day, much more at peace in my heart and mind, and truly grateful to Mukta for his unlimited energy!
Tanmai
Training has given me deep and practical understanding of Tantric chakras and Kundalini Tantra yoga. I have been to many school but there was nothing like Mukta's teachings. I am really thankful to him for his time and efforts he puts to make us understand the implications in daily living. I feel calm, clear and contented. I really from the bottom of my heart recommend Mukta Tantra yoga.
Alex
Practical course with many tools shared to feel better on daily life. Mukta is a passionate teacher who shares his heart for a better world!
Lucie
Inspiring training by Mukta Tantra Yoga! I feel like a new person, with new vision of life and how to live more authentically and peacefully. Thanks a lot Mukta for sharing your wisdom, I go back home with more awareness of who I am and the world around me, and happy to continue on this beautiful journey of awareness.
Hannah
Through Mukta's practice I have learnt patience. I am constantly growing more into myself as I learn about the connection with my body. The sessions are calming yet intense as we develop a higher understanding of ourselves. Personally, I feel his teachings are an awakening for my body as I push myself to do things I imagined I could not.
Asa
I've been practicing yoga regularly for 6 years and Its been a good journey, healing and life changing. Then I started to feel like where is this going to take me? Like something was missing. I went travelling in India and circumstances led me to Mukta Tantra Yoga class. In the end of the first session my whole being experienced the depths and the power of yoga. I am grateful beyond words for Mukta's teachings and to all the generations of great teachers an Mystics that came before him who made this possible for us to explore.
Hedi
Just passed a TTC which was a deep-going journey for me to more clarity and awareness. A place for self-inquiry and inspiration. I would absolutely recommend it!
Ai
I recently did the Teacher Training with Mukta Tantra Yoga even though I didn't plan to teach but for my own growth. I feel much better from every angles, more at ease with myself and grounded inside. I did yoga for a while and this is nothing like hatha yoga! It goes deeper in understanding human psychology and really gives tools for daily living. Brilliant life transforming course!! Thanks Mukta
Maya
Real knowledge is not written in books, not said in spiritual words.. Real knowledge is lived and experienced with sincere and wise teachers like Mukta .. Mukta is one of a kind person .. very generous in sharing his deep knowledge and experience. The course is very intense in its composition and information, with the flow of beautiful energy and love.. If you are looking for spiritual growth this is the right place to start your journey.. All my love and gratitude to a beautiful teacher Mukta…
Gryorgi
Mukta changed my perception over the way I look at Life and myself. He taught me about the basics of a healthy mind and understood what it really means meditate in every moment of Life. I learned about a healthy lifestyle and i am able to focus on a deeper level regarding my self inquiry. I'm very happy and grateful!
Gherasim
I am very happy I attended Mukta's teachings, made me understand how I can take change over my life and helped to make massive changes in short time. Mentally I'm much more clear and emotionally balanced. I recommend to everyone for a unique and eye opening experience.
Mukesh
Mukta Tantra Yoga training has been really amazing for me. I am very thankful to Mukta who help me to change my life completely I am looking forward to come back again with my family.
Laura
After three days with Mukta you feel like having made one big step forward on your spiritual journey and you realize that a lot of things you have been doing before where just spiritual or worldly entertainments that distract yourself from the blissful space that you are. For me the workshop was a true and deep eye-opener.
Pauline
A moment of relaxation and a very beautiful experience with Mukta who immediately put us in confidence and especially made us share this spiritual universe. I was able to benefit from his knowledge, his passion and his great experience: listening, adaptation, patience, technique. It was a wonderful discovery, in a respectful and caring way. I feel more grounded every day, much more at peace in my heart and mind. It was a very purifying experience for me and helped me in my current life. A beautiful experience that makes me want to continue.. Thank you very much.
Dar
My first Tantra experiences at Ashramaa in Arambol are a significant step in my spiritual path. I feel more connected to the universe thanks to the teachings and practice brought with great love and intention. Thank you!
Maureen
I feel blessed to have done this unusual teacher training that taugh me how to become first a more integrated person before teaching others, understand my mind and the psychology behind and to come back home to my true self. This is real meditation I feel, the one that makes me grow and not just to get a certificate.
I did another "regular" TTC before and can say by far this one is the real deal, not looking to entertain students or convert us to any system or Hinduism, or feed on our traumas but rather to make us face life as it comes and understand our traumas to overcome it. This course integrates what traditional Tantra Yoga, Kundalini and chakras and meditation is all about and I leave not only with a more purified body but specially more purified mind and heart. This time I feel I don't need to do more course to look out there for happiness, I have enough inside and feel exited to live life!!
Thanks Mukta for being so generous sharing your life experiences from your heart. Namaste
Muskan
Good place to learn new and different teachings given by Mukta during training period. It was a great experience, full of positivity for me. Looking forward to visit again and again. Thanks to Mukta and team!
Ildiko
This teacher training was exactly what I needed so I can evolve spiritually and understand what changes I have to do in my life . I learned how to control my own mind and bring more awareness in my life so I can live joyously and healthy. Mukta' s teachings are incredibly efficient and have a very fast effect. So grateful!!
Abdullah
This was an eye opening experience, not like other types of yoga (with all due respect). It allowed me to go more deep inside where I felt more grounded for life. I would definitely come back and do other courses, more intense ones. In addition, what I most liked about the course is Mukta, he is different in all aspects: his teachings, philosophy and life experiences. this course is highly recommended for people who want to go deeper and deeper.
Tryggve
Mukta Tantra Yoga was for me transforming. And surprising at the age of 56. The different pieces (asanas, mantras, pranayama, visualization and self-inquiry) fell in place after two weeks and formed a new state of mind. Demanding and giving at the same time. Unique blend of traditional elements put to work in a new context (the Now for me).
Edite
If you are not looking for certificate only, but also for spiritual growth, this might be the course for you. I went to Mukta Tantra Yoga TTC because of the Mukta's amazing personality: friendly, caring, and his words always gave me peace. Mukta's words resonated with me. I didn't have expectations about the course, and to be true, I didn't even know much about the course before coming, but after talking to Mukta I trusted him that he will know what I need and he will be able to give that to me. I was right. His words have resonated with me throughout the course, and he has given me more clarity than I could have expected.
One thing is for sure, Mukta Tantra Yoga not always gives you what you want, but it definitely gives you what you need at the moment (and you don`t even know it if you don`t open your eyes and look wider). Although Mukta is very knowledgeable in many religions, his teachings are not based on religion. His teachings are based on heart and love. In this course, the emphasis is not on making you a teacher (what they do very well, too), but instead on your own personal and spiritual growth. You will not leave the same as you came. The course is very intense, but at the same time relaxing. Even on the evenings when I felt exhausted, it was a good kind of exhaustiveness – like after a great day with friends. Thanks to Mukta Tantra Yoga team!"
Jessie
Mukta is the real deal – he will not give you the answers, he will get you to discover them for yourself. His words remain with me to this day; invaluable teachings. He and Marine make a great duo and you will be well and truly supported in your training. Highly recommend !
Michael
I have completed the 200 hour Yoga Teacher Training in the South of France. Authentic teaching in a tantric tradition: Asana, tantric philosophy, mantra, yantra, kundalini yoga, meditation and more techniques…
I recommend it for those who are looking for yoga beyond asana alignment, those who want to progress with their personal development, those who want to transform into a better being, those who want to practice yoga for real.
Tiphaine
I joined the Mukta Tantra Yoga training in March 2022 in France. More than a training, it was for me a unique experience, I am feeling more grounding and at peace I discovered an authentic and traditional yoga. I'm very grateful to Mukta Tantra Yoga for all the wisdoms and experiences sharing. It is a life experience. Now I have plenty of tools to continue my spiritual journey.
In my point of view some of the main positives point of the training :
-The authenticity of the training. In an accessible way Mukta guides us in philosophy and helps us to make our own journey.
– Very good construction of the program. We progress step by step, in an intelligent and clear way. The whole process is Amazing
– Very good organisation. The schedule of the day and weeks was great and we have Time to integrate everything
– The written lessons, delivered after each theory are very well done, condensed and clear. I quickly know where to find the points that we learn about
– Quality for every details : practice, theory but also all logistical things (accommodation, foods…). Mukta and Marine made sure that everything was perfect
– The possibility of being able to gain confidence by experimenting to lead a whole class. I feel now confident and ready to guide a class.
Thank you Mukta and Marine
Michael E.
I have completed the Mukta Tantra Yoga teacher training in France in March 2022. I highly recommend it to true seekers who want to dive deep into authentic yoga practice: I was trained in asana, tantric breath, mantra, yantra, tantric philosophy and life-changing meditation and self-inquiry techniques…
My expectation was to learn about yoga beyond simple asana practice, about real yoga that has the power to transform me into a better version of myself. Today – two weeks after the course, I feel like I have all the tools.
Thank you so much, Mukta! I will go on with practice for sure!
Melinda J.
For years I looked for a school to complete my yoga teaching certification and it wasn't until I found Mukta Tantra Yoga that I felt I had found what I sought: authenticity, a non-gimmicky approach (not money grabbing), contents of teaching rooted in ancient Indian practice, the list goes on. This program is not trying to be a yoga program with all the bells and whistles or a yoga facade- it is straightforward, applicable to everyday life and honest. I have only good things to say about both lead teachers and my experience with them. In fact, I would like to continue my training with them in the future. It may also be noted that this yoga style is in a lane of its own. Tantra yoga is more meditative by design, eyes are closed, and the whole experience promotes going within oneself. Not only do I feel this training equipped me to serve my community as a teacher, but also helped me (and continues to help me) go forward as the best version of myself. If you are in a professional field such as psychology (like me) and wish to incorporate holistic therapies like yoga and meditation in your methods of client care, this training is perfect. 10/10. In so much love and gratitude~
Tash
My experience at Mukta Tantra Yoga was nothing short of amazing. The practical and philosophy teachings complimented one another. This for me was a life changing experience. I will definitely be visiting the school again as Mukta has a lot more knowledge to pass on and I am very keen to learn more. I would highly recommend this to other students wanting to learn traditional Tantra yoga.
Firefly
The course is transformative. Covering postures and alignment of Asanas but even greater is the knowledge of ancient Indian Tantra that Mukta and Marine hold. I think Tantra yoga is how authentic yoga began and you can see why it has carried on through thousands of years. Aside from that, the shala is beautiful and very close to the beach and restaurants. The schedule covers the many limbs of yoga and philosophy. I couldn't wait to get to class each day. The only bad thing about the course is when it finished.
Shiva
Mukta Tantra Yoga is the best school to know about what is Tantra. For me it was new to learn but it made me more clear about my vision and to know and to go on the spiritual path.
How to be clear in the life, vision and to know yourself and if wanna go for the spirituality this is best school to choose and have the benefit of it. I will recommend Mukta sir and Marine as they are the best in it.
Kitty
A life changing TTC! Mukta and his wisdom will forever be a reminder of what I am here to do. Would highly recommend the TTC 🙏🏼
Jessica
I've been teaching mental health focused yoga for about 3 years, and have gone through quite a lot of education and certifications to get to this point, both personally and professionally. This YTT was better than expected. It was a deep experience that truly added new tools to my own practice and to what I'll be able to share to help others. I'm thankful to have participated.
Alejandro
I will be eternally grateful to the universe for leading me to this training. More than a training, it was a transformative experience. I was left with an open and expanded heart, resonating with life. It was the first time I got to experience true freedom, uncovering a path of joy and service. The meaning of Yoga, and our true nature, was revealed. I recommend this training to everyone, experienced or not, as you will find your pace and benefit from every single moment. Mukta and Marine will provide invaluable knowledge and tools which you will be able to make yours, forever.